15 Celebrities You Won't Believe Are Turning 65 in 2019
As time goes on the face of aging is continuously evolving. A hundred years ago a 65-year-old would be considered elderly. Today, a 65-year-old may live the same vibrant life that a 40-year-old does. As technology and healthcare advance, so does the length of quality of life. As an example of this, here are 15 celebrities turning 65 in 2019 that are still living vibrant and active lifestyles!
1. Jackie Chan- April 7, 1954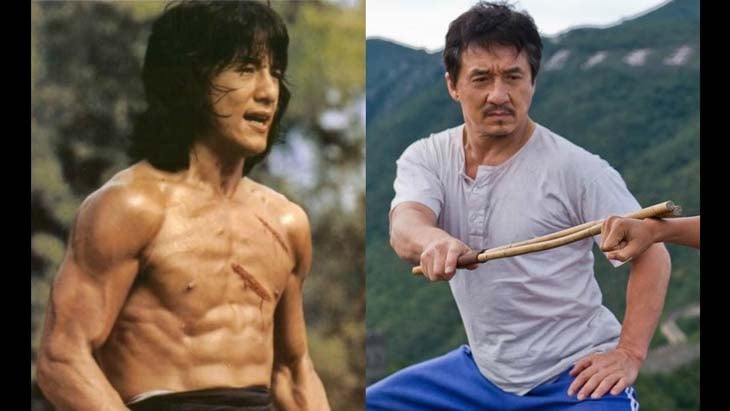 Jackie Chan is a martial artist, actor, film director, producer, stuntman and singer. Chan is most famous for his appearances in The Karate Kid, The Spy Next Door, Rush Hour, and most recently, The Foreigner.
2. Ray Liotta- December 18, 1954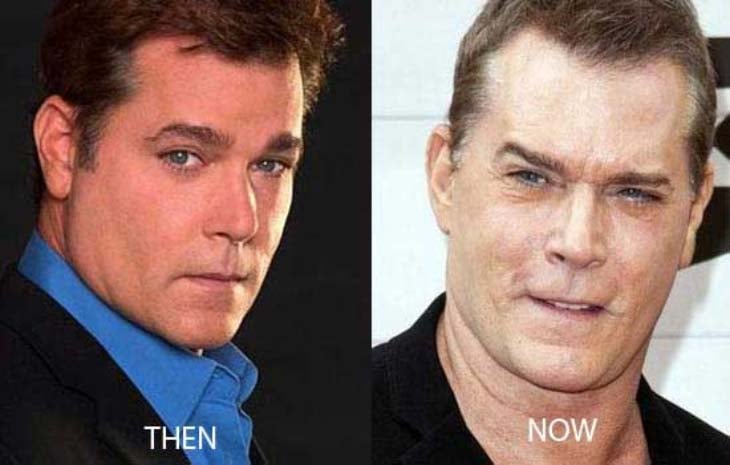 Ray Liotta is an American actor, film producer and voice actor. Liotta is best known for his roles in Goodfellas, Something Wild, Field of Dreams and Hannibal.
3. Oprah Winfrey- January 29, 1954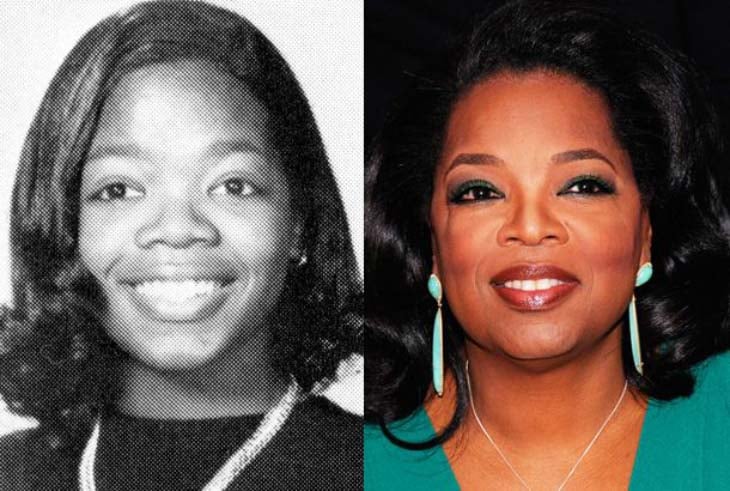 Oprah Winfrey is an American media executive, actress, talk show host, television producer and philanthropist and is best known for her talk show, The Oprah Winfrey Show. She is North America's first black multi-billionaire and has been ranked as one of the most influential women in the world.
4. Denzel Washington- December 28, 1954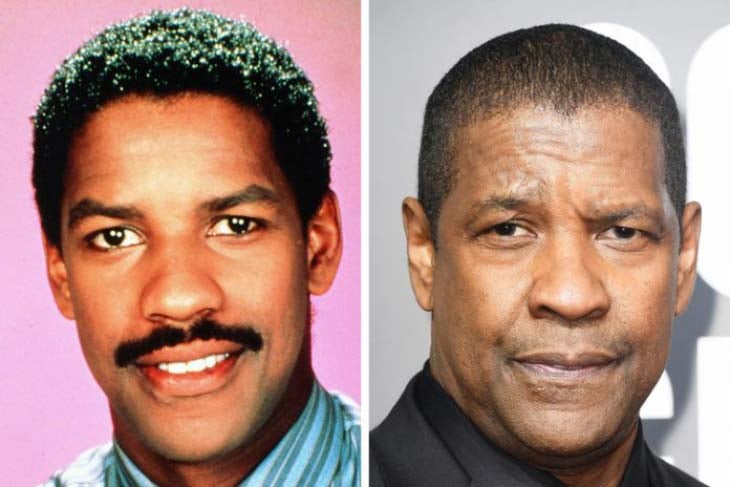 Denzel Washington is an American actor, director and producer. His most notable roles include Glory, Training Day and Malcolm X. In his career, he has received three Golden Globe awards, a Tony Award and two Academy Awards.
5. John Travolta- February 18, 1954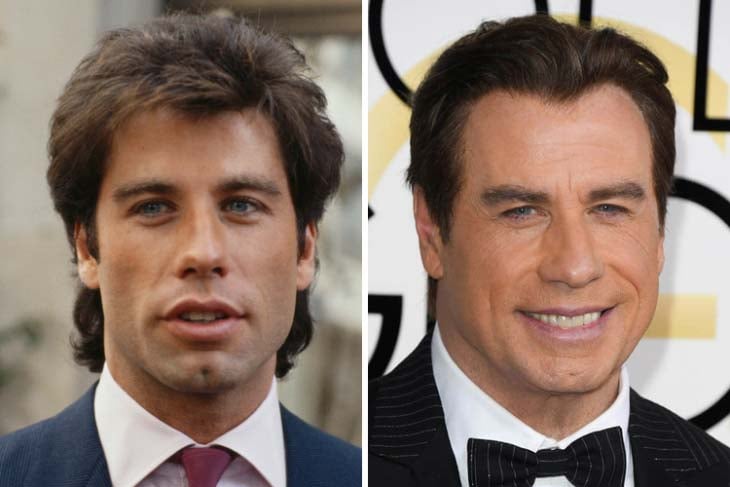 John Travolta is an American actor, film producer, dancer and singer. Some of Travolta's most notable roles include Saturday Night Fever, Grease and Pulp Fiction. In addition to acting, Travolta has a wide array of singing experience and often is featured singing in many of the movies he stars in.
6. Dennis Quaid- April 9, 1954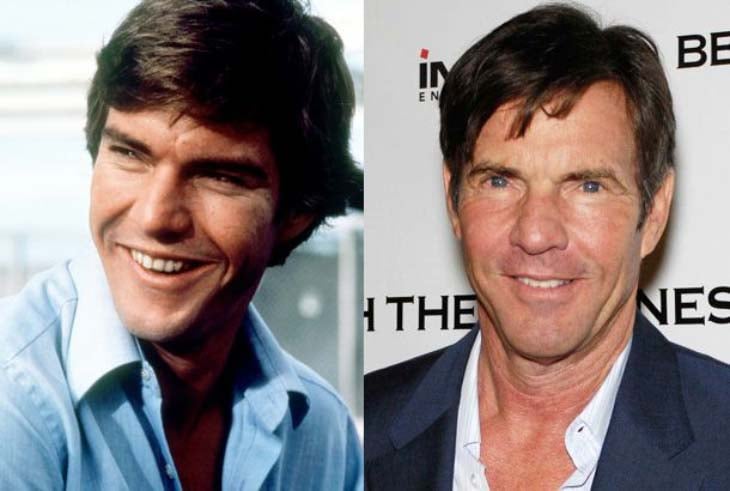 Dennis Quaid is an American actor, producer, director, singer and writer who is known for roles ranging from dramatic to comedic styles. Some of his most notable roles include Breaking Away, The Parent Trap, Frequency and Far from Heaven.
7. Katey Sagal- January 19, 1954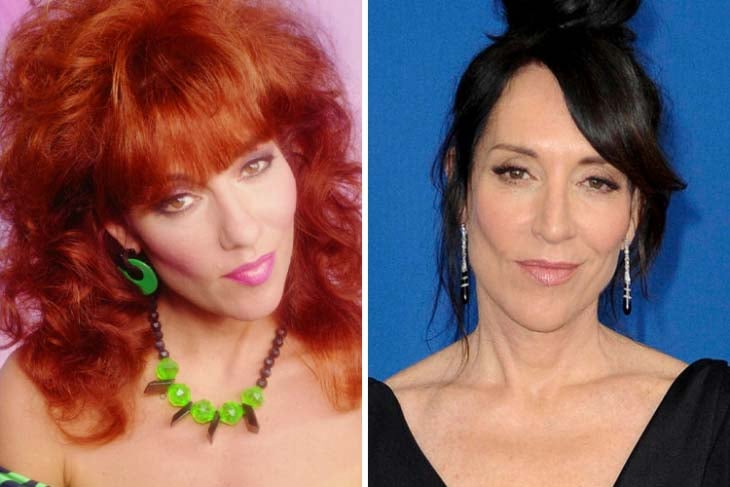 Katey Sagal is an American actress, singer and songwriter most known for her roles in Married with Children, Futurama, 8 Simple Rules and Sons of Anarchy. The television actress won the Golden Globe Award for Best Actress- Television Series Drama.
8. Jerry Seinfeld- April 29, 1954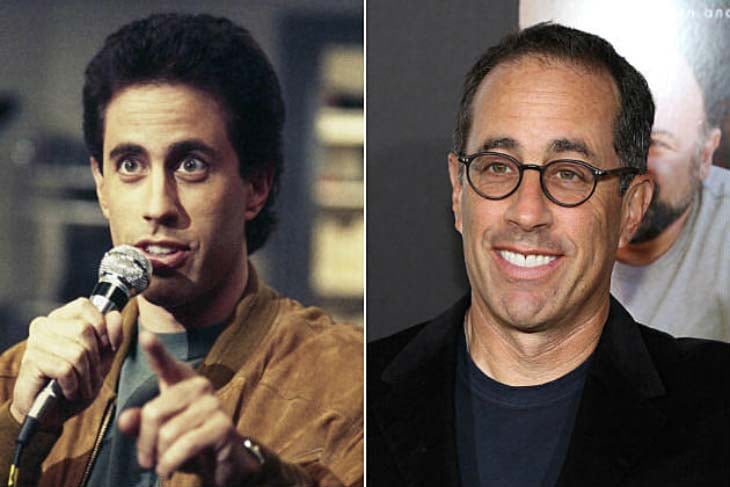 Jerry Seinfeld is an American stand-up comedian, actor, writer, producer and director. He is most notably known for playing himself in the television sitcom Seinfeld. He also co-wrote and starred as one of the leading voices in the Bee Movie.
9. Howard Stern- January 12, 1954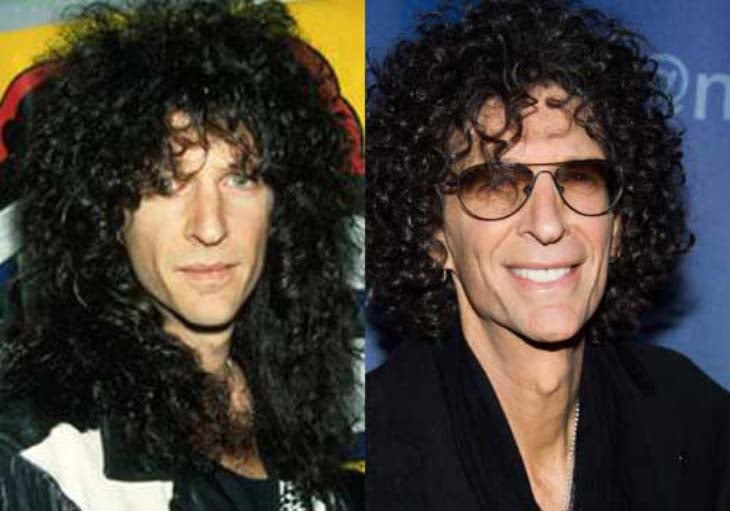 Howard Stern is a radio and television personality, producer, author, actor, photographer and painter. Since 1986 he has been the host of his own radio show, The Howard Stern Show. Most recently, Stern was a judge on America's Got Talent.
10. Elvis Costello- August 25, 1954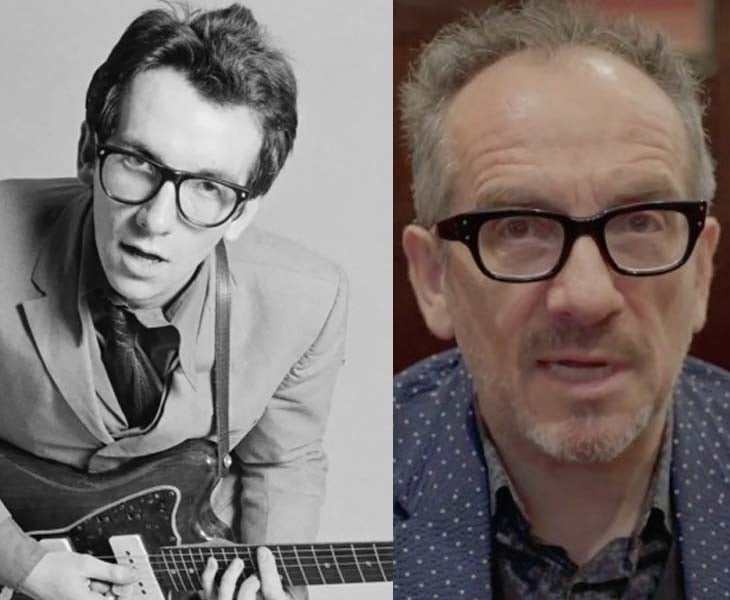 Elvis Costello is an English musician, songwriter, singer, composer and record producers most known for his music in the new wave, power pop, punk rock and pub rock genres. Costello does vocals, plays guitar, keyboards, bass and drums. Some of his most notable albums include My Aim Is True, This Year's Model, Armed Forces and Oliver's Army.
11. Christie Brinkley- February 2, 1954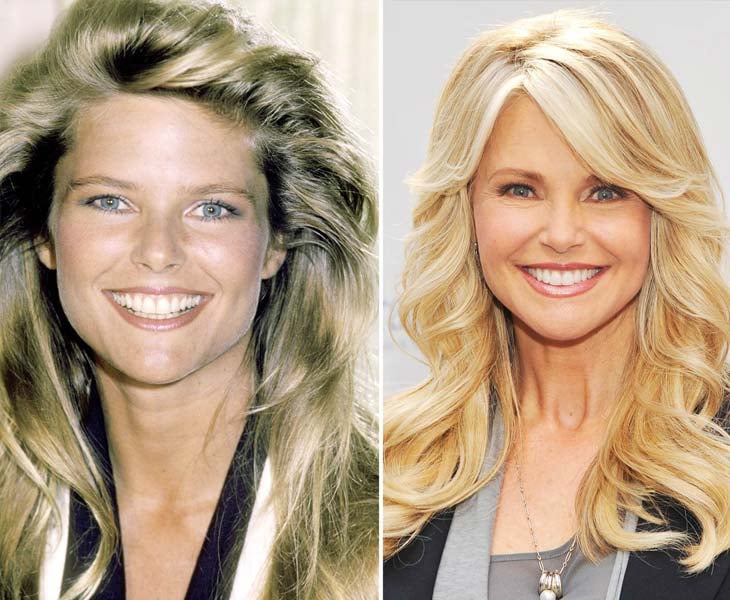 Christie Brinkley is an American model, actress and designer. She is most commonly recognized for appearing on three consecutive covers of the Sports Illustrated Swimsuit Issue and serving as the face of Covergirl for 25 years.
12. Kathleen Turner- June 19, 1954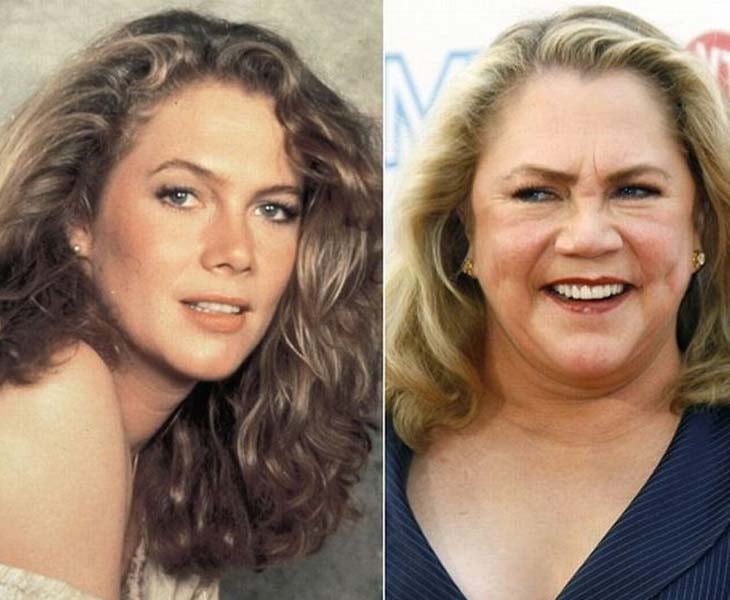 Kathleen Turner is an actress, singer and theater director. Her most famous work include her roles in Romancing the Stone, Prizzi's Honor and Peggy Sue Got Married. In addition to her many movie roles, Turner also has had a wide variety of voice acting roles such as Jessica Rabbit in Who Framed Roger Rabbit.
13. Annie Lennox- December 25, 1954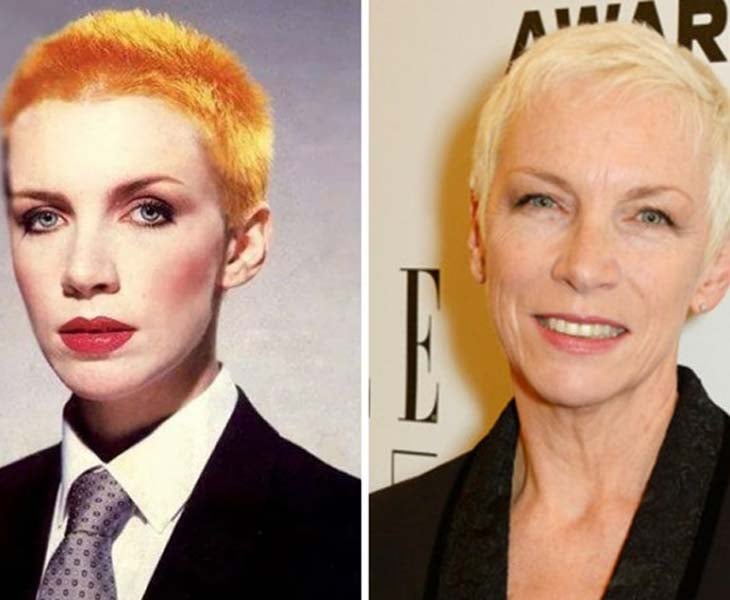 Annie Lennox is a Scottish singer, songwriter, political activist and philanthropist. Lennox's music genres include pop, pop rock, rock, soul, blue-eyed soul, new wave, R&B, synth-pop, electronica, adult contemporary and jazz. She is most known for her hit album, Diva. She was also appointed by Queen Elizabeth II as the Officer of the Order of the British Efforts for her tireless charity campaigns and championing of humanitarian causes.
14. Simonetta Stefanelli- November 20, 1954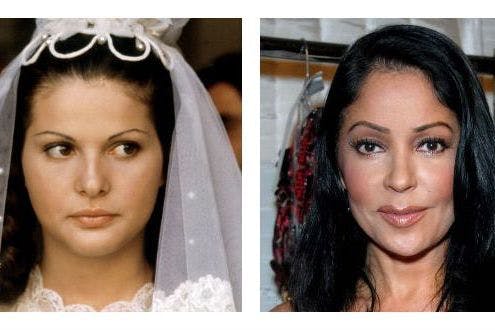 Simonetta Stefanelli is an Italian actress, entrepreneur and designer. Her most famous role was Apollonia Vitelli-Corleone in the film The Godfather. Since that role, she has appeared in Moses the Lawgiver, Scandal in the Family and Three Brothers.
15. Catherine O'Hara- March 4, 1954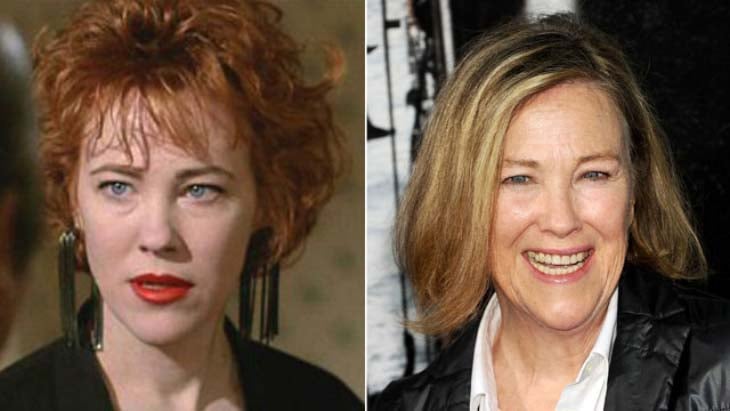 Catherine O'Hara is an American actress, writer and comedian. In her career, she has starred in many different films. Some of her most famous work include her roles in The Nightmare Before Christmas, Beetlejuice, Waiting for Guffman, Best in Show, A Mighty Wind and Home Alone.
---
These celebrities are an excellent example that age does not define you. You can be whoever you want to be and do whatever you like regardless of age! As long as you dedicate the time to take care of yourself, you can live a very fulfilling life, one where you don't even think about your age.
Can you believe that all of these celebrities will turn 65 this year? Comment down below and let us know whose age surprised you the most!
---